News & Updates
The latest news from our R&D department and more
Conewango's tradition of excellence and innovation is reflected in continuos product development and research. In this page we will keep you up to date with the latest news from our R&D department as well as ongoing initiatives relative to training and marketing.
Click on image or post title to view the full article.
---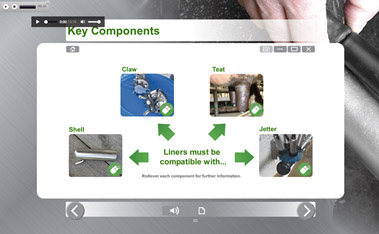 At Conewango we understand that knowledge and training are just as important as a quality compound in determining the performance of a liner. That is why we have teamed up with New Zealand's premiere dairy training consultants, QCONZ (Quality Consultants New Zealand Ltd), to create a series of web-based e-learning modules to assist our customers and improve their knowledge of our product.
read more