Conewango Milk Tube
A dairy rubber hose so light, supple and resistant you will forget it's there.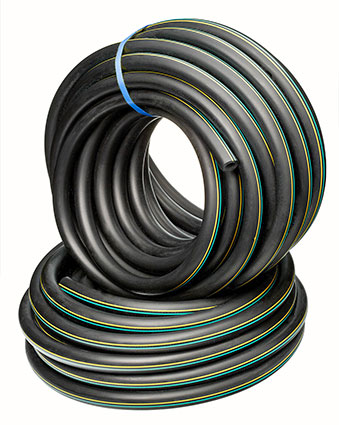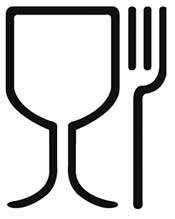 Conewango Milk Tube
Conewango has been providing dairy farmers with specialized milk tubes for over 80 years. Conewango milk tube is widely recognized as a premium product with a longstanding reputation for quality and durability.
As with all Conewango dairy products our milk tubes are manufactured with International food contact standards compliant material and carry the distinctive glass and fork logo.
PART NO.: TJJ263
TYPE:  Coil-Extruded     |     SIZE: 14.3mm x 20M     |     USE: Milk
PACKSIZE: 1 Coil     |     CARTON QUANTITY: 2 Coils
---
PART NO.: TJJ443
TYPE:  Coil-Extruded     |     SIZE: 15.9mm x 20M     |     USE: Milk
PACKSIZE: 1 Coil     |     CARTON QUANTITY: 10 Coils
---
PART NO.: TJJ083
TYPE:  Coil-Extruded     |     SIZE: 7mm x 20M – single     |     USE: Pulse/Air
PACKSIZE: 1 Coil     |     CARTON QUANTITY: 10 Coils
---
PART NO.: TJJ023
TYPE:  Coil-Extruded     |     SIZE: 7mm x 20M – twin     |     USE: Pulse/Air
PACKSIZE: 1 Coil     |     CARTON QUANTITY: 4 Coils
---
PART NO.: RTC87
TYPE:  Piece/Moulded      |     SIZE: 7mm x 190mm     |     USE: Pulse/Air
PACKSIZE: 24 per pkt |     CARTON QUANTITY: 25 pkt = 600
---
PART NO.: RTC875
TYPE:  Piece/Moulded      |     SIZE: 6.4mm x 190mm     |     USE: Pulse/Air
PACKSIZE: 24 per pkt |     CARTON QUANTITY: 25 pkt = 600
---
PART NO.: RTC018
TYPE:  Piece/Moulded      |     SIZE: 7mm x 229mm     |     USE: Pulse/Air
PACKSIZE: 24 per pkt |     CARTON QUANTITY: 25 pkt = 600
---
PART NO.: RTC0878
TYPE:  Piece/Moulded      |     SIZE: 6.4mm x 229mm     |     USE: Pulse/Air
PACKSIZE: 24 per pkt |     CARTON QUANTITY: 25 pkt = 600
---
PART NO.: TJJ063
TYPE:  Piece/Moulded      |     SIZE: 7mm x 190mm     |     USE: Pulse/Air
PACKSIZE: 24 per pkt |     CARTON QUANTITY: 25 pkt = 600
---
PART NO.: TJJ033
TYPE:  Piece/Moulded      |     SIZE: 6.4mm x 190mm     |     USE: Pulse/Air
PACKSIZE: 24 per pkt |     CARTON QUANTITY: 25 pkt = 600
---
PART NO.: TJJ068
TYPE:  Piece/Moulded      |     SIZE: 7mm x 229mm     |     USE: Pulse/Air
PACKSIZE: 24 per pkt |     CARTON QUANTITY: 25 pkt = 600
---
PART NO.: TJJ038
TYPE:  Piece/Moulded      |     SIZE: 6.4mm x 229mm     |     USE: Pulse/Air
PACKSIZE: 24 per pkt |     CARTON QUANTITY: 25 pkt = 600
---